Testimonials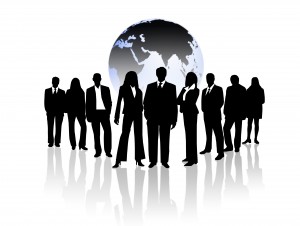 In June 2011, I was diagnosed with colon cancer.  It was at this time I began Reiki Treatments once a week with Geoffrey and after the surgery my doctor told me I was healthy and would not require Chemotherapy.  Happily, I returned to work in early October.

Then in December of the same year, I was diagnosed with inoperable cancer, this time in both my lungs and six months of Chemo was my only option.  The doctor told me nothing else could be done and two years was probably what I had left of my life.  I continued seeing Geoffrey once a week and his sessions helped me to accept my illness, to stay positive, have a clear mind, deal with stress and he taught me how to meditate.  Finally I received the word – my right lung was totally clean of cancer and just a small bit was left in the left lung and surgery could be performed at this point. 

Today I am cancer-free and I still see Geoffrey once a week. 

Geoffrey has helped make a difference, he is "special" and he possesses a powerful spirit and I truly believe he has made a difference in helping me getting rid of my cancer and I forever thank him for all he's done for me.

Bernie Gallant – N.B. Canada
Had an S.A.C. healing session with Geoffrey in January of this year. It was amazing. Really opened up my throat chakra, and helped me to bring more flow into my spiritual journey as well as my business.

P.P.
Prior to receiving Reiki & S.A.C. Treatments from Spiritual Rejuvenators, I was not functioning on an acceptable level. I was taking way too many prescription drugs which were causing negative inter-reactions with each other. My memory was non-existent most times, I suffered from depression and I was in constant physical pain. It has been approximately two years since I began my new "healthy" journey and I haven't looked back. I am now liberated and it feels right!

V.B.
I use to refer to myself as a "stroke victim" until I met Geoffrey at a Spiritual Rejuvenators workshop. He offered to work with me and provided Reiki Treatments while teaching me how to heal my emotional being. It did wonders for my self-image and eventually with the added treatments of S.A.C.; my physical body began to heal as well.

Y.L.
Finding strength with honesty has helped me go ahead and live my life the way it is meant to be lived…without fear.  Thank you!!!

A.L.
A couple of years ago I received the S.A.C Treatment Therapy and now, I continue to get my Attunement every 6-8 months.  Before that time, I suffered with a lot of pain – some physical resulting from an accident while others stemmed from emotional carry-over.  Now I enjoy an excellent quality of life & I was able to attract a new, healthy partner.  If it worked for me – it can work for you!

C.F.
We wanted to thank you so much for the SAC sessions and workshop, and for welcoming us into your home.  We can honestly say that the sessions and workshop have made a difference in our perspectives and we are much more open.

T & D