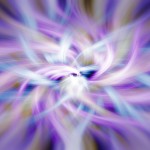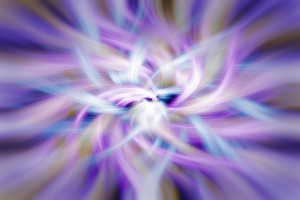 I AM THAT I AM, THE ESSENCE OF LIFE, SPIRIT AND COSMIC CONSCIOUSNESS, EXISTING BEYOND SPACE AND TIME.  THE HIGHEST SELF  ENCOMPASSES  THE PAST, PRESENT AND FUTURE AS WELL AS YOUR CONSCIOUS AND SUBCONSCIOUS MIND.
LOCATING THE HIGHEST SELF RESULTS IN BOUNDLESS AND LIMITLESS GROWTH OPPORTUNITIES PUSHING YOU BEYOND YOUR CURRENT COMFORT ZONE.  IT IS RECOGNIZED BY MANY MASTER SPIRITUAL TEACHERS MYSELF INCLUDED AS BEING THE MOST "PERFECT" FORM OF WHO YOU ARE.  IT IS YOUR OWN INNER GUIDE SHARED WITH NO ONE ELSE. IT WILL, IF YOU ALLOW IT, GUIDE YOU THROUGH LIFE PROVIDING  YOU WITH POWERFUL FLASHES OF INSIGHT AND INTUITION.
WHEN YOU TRULY CONNECT TO THE HIGHEST SELF, IT SHOULD BECOME MORE PERMANENT THEREBY ENABLING YOU TO SEE, HEAR, FEEL ALL OF WHICH ARE VARIOUS ASPECTS OF THE HIGHEST SELF.  EVERYTHING BEGINS TO FLOW FROM THE HIGHEST SELF ESPECIALLY INTUITION.  YOUR HIGHEST SELF CONNECTS ITSELF THROUGH INTUITION AND, POINTS YOU UPWARDS.  IT WILL ALSO RAISE YOUR VIBRATIONAL ENERGY THEREBY ENABLING YOU TO MANIFEST YOUR GREATEST HUMAN POTENTIAL.
IT IS VERY IMPORTANT THAT  YOU LEARN TO ACCEPT "THE ONE TRUE SELF" AND LEARN TO FORGIVE YOUR PAST AND, ALLOW YOURSELF TO ENJOY THE FUTURE.  ACCEPT THIS AND YOU WILL BE AT PEACE WITH THE NOW.  WITH REGARD TO THE NOW WHEN YOU GIVE ALL OF  YOUR YESTERDAYS MORE POWER THAN TODAY DO YOU THINK IT ENHANCES YOU'RE HERE AND NOW?  WHEN YOU INVEST TODAY'S TIME IN RELIVING THE PAST EVERYTHING EXCLUDING LOVE AND WISDOM HAS SERVED ITS PURPOSE.
THINK VERY CAREFULLY WHAT CALLS YOUR FROM YESTERDAY AND WHY DOES IT KEEP DOING SO. LEARN TO FINALLY "DISCONNECT" AND LET GO OF ALL SUFFERING FROM THE PAST.  RELEASE AND BEGIN ONCE AN FOR ALL TO APPRECIATE WHAT YOU REALLY HAVE IN YOUR LIFE RIGHT NOW.  BECOME STRONGER, MORE VITAL AND STRIVE FOR THE POSITIVE ATTITUDE  WHICH CAN HELP YOU THROUGH THE TOUGH TIMES WHICH WILL BEGIN TO DIMINISH IN  YOUR LIFE.  FOR WHAT REMAINS OF 2017, BEGIN TO LIVE A LIFE FREE OF "SELF IMPOSED WORRY'.    STARTING NOW REACH OUT TO HELP OTHERS.  LEARN THAT WHEN YOU PRACTICE GIVING WITH INTENT AND RECEIVING WITH GRACE YOU WILL BRING BALANCE INTO YOUR LIFE WHICH IN TURN WILL LEAD TO YOU LIVING A MORE HARMONIOUS LIFE.