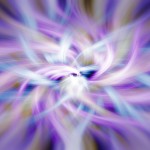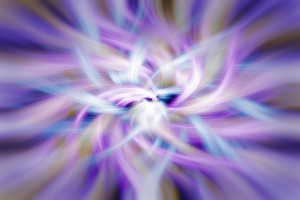 I AM THAT I AM, THE ESSENCE OF LIFE, SPIRIT AND COSMIC CONSCIOUSNESS, EXISTING BEYOND SPACE AND TIME.  THE HIGHEST SELF  ENCOMPASSES  THE PAST, PRESENT AND FUTURE AS WELL AS YOUR CONSCIOUS AND SUBCONSCIOUS MIND.
LOCATING THE HIGHEST SELF RESULTS IN BOUNDLESS AND LIMITLESS GROWTH OPPORTUNITIES PUSHING YOU BEYOND YOUR CURRENT COMFORT ZONE.  IT IS RECOGNIZED BY MANY MASTER SPIRITUAL TEACHERS MYSELF INCLUDED AS BEING THE MOST "PERFECT" FORM OF WHO YOU ARE.  IT IS YOUR OWN INNER GUIDE SHARED WITH NO ONE ELSE. IT WILL, IF YOU ALLOW IT, GUIDE YOU THROUGH LIFE PROVIDING  YOU WITH POWERFUL FLASHES OF INSIGHT AND INTUITION.
WHEN YOU TRULY CONNECT TO THE HIGHEST SELF, IT SHOULD BECOME MORE PERMANENT THEREBY ENABLING YOU TO SEE, HEAR, FEEL ALL OF WHICH ARE VARIOUS ASPECTS OF THE HIGHEST SELF.  EVERYTHING BEGINS TO FLOW FROM THE HIGHEST SELF ESPECIALLY INTUITION.  YOUR HIGHEST SELF CONNECTS ITSELF THROUGH INTUITION AND, POINTS YOU UPWARDS.  IT WILL ALSO RAISE YOUR VIBRATIONAL ENERGY THEREBY ENABLING YOU TO MANIFEST YOUR GREATEST HUMAN POTENTIAL.
IT IS VERY IMPORTANT THAT  YOU LEARN TO ACCEPT "THE ONE TRUE SELF" AND LEARN TO FORGIVE YOUR PAST AND, ALLOW YOURSELF TO ENJOY THE FUTURE.  ACCEPT THIS AND YOU WILL BE AT PEACE WITH THE NOW.  WITH REGARD TO THE NOW WHEN YOU GIVE ALL OF  YOUR YESTERDAYS MORE POWER THAN TODAY DO YOU THINK IT ENHANCES YOU'RE HERE AND NOW?  WHEN YOU INVEST TODAY'S TIME IN RELIVING THE PAST EVERYTHING EXCLUDING LOVE AND WISDOM HAS SERVED ITS PURPOSE.
THINK VERY CAREFULLY WHAT CALLS YOUR FROM YESTERDAY AND WHY DOES IT KEEP DOING SO. LEARN TO FINALLY "DISCONNECT" AND LET GO OF ALL SUFFERING FROM THE PAST.  RELEASE AND BEGIN ONCE AN FOR ALL TO APPRECIATE WHAT YOU REALLY HAVE IN YOUR LIFE RIGHT NOW.  BECOME STRONGER, MORE VITAL AND STRIVE FOR THE POSITIVE ATTITUDE  WHICH CAN HELP YOU THROUGH THE TOUGH TIMES WHICH WILL BEGIN TO DIMINISH IN  YOUR LIFE.  FOR WHAT REMAINS OF 2017, BEGIN TO LIVE A LIFE FREE OF "SELF IMPOSED WORRY'.    STARTING NOW REACH OUT TO HELP OTHERS.  LEARN THAT WHEN YOU PRACTICE GIVING WITH INTENT AND RECEIVING WITH GRACE YOU WILL BRING BALANCE INTO YOUR LIFE WHICH IN TURN WILL LEAD TO YOU LIVING A MORE HARMONIOUS LIFE.

Yes, it's true. I am a Modern-Day Goddess. In fact, every woman in the Universe is a Goddess. The only difference is that: I KNOW I AM and I have taken my power. Now it's time for you to do the same.
This BLOG is designed for questions; for your input and your opinions as well. Please feel free to write to me and as time permits, I will attempt to address your concerns.
Today I am beginning with one of the most popular questions: "What does it mean to be a Modern-Day Goddess?"
First, you must love yourself. It is not possible to meet your full potential if you do not have self-love. As young girls, we are taught how to care for everyone. We are given a doll as a child and we learn how to nurture it – as though it were a baby. As time goes on, we are never taught how to take care of ourselves. Therefore, we often miss out on our own development because we do not take time to learn about and accept ourselves. And so, we miss out on self-love.
A Modern-Day Goddess knows herself. She likes what she sees. She is confident. She looks within for her own wisdom, knowledge and guidance. She is not afraid to speak her truth – no matter what others may think. She makes the best choices for herself and attracts positivity wherever she goes and with whomever she is involved. She is strong, assertive; never aggressive. She is able to function successfully on her own but never feels alone. She has many friends and a variety of interests and she makes choices to please and satisfy herself. She puts herself first and because of this – she is healthy, whole and more able to assist her partner, her children; all her loved ones as needed. A Modern-Day Goddess is her own best friend, someone she can always trust and count on. She is me; she is you.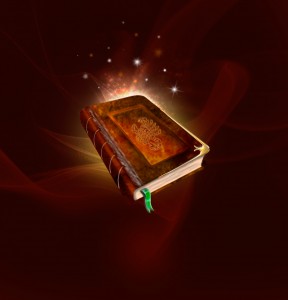 First of all I would like to take this opportunity to thank everyone who has responded to my various blogs over the last few months.  It has been a busy time since the beginning of the year and last week there was a new workshop on Intuitive and Sound Healing which was well- received by an enthusiastic audience. On the 22nd of February we are teaching a workshop entitled "In Search of the Divine Self", which sold out well before the end of January.  These signs, along with many others, are indicative of an increase in the number of people actively seeking something more – something beyond themselves.
There is an apparent re-awakening in many parts of the world as people begin to experience the joys of living in a universe full of love, beauty and power; all of which, when properly harnessed, will bring a great deal of happiness into the lives of more people.  Throughout our wonderful universe there are more people than ever, who are plugging into this vast energy source and are beginning to see themselves in a different light.  No more "second" place mentality for them, they are basking in the "golden" rays of sunshine and are beginning to realize that being "Number One" in their own lives is not a bad thing.  As more people move towards the light, they are shedding much of the negativity which dogged them throughout much of their lives.  In 2012, "The Year of Enlightenment", more people are standing front row and centre in their lives; not content to play or take second place but to begin the long and rewarding journey of "self-discovery".  This is not an ego issue; rather it is more of a realistic appraisal of who they are and what they can accomplish by going forward. People in my part of the universe have been brought up "not to" think of themselves first; giving respect to people who have not earned it and feeling guilty because they don't automatically do what is asked of them. In our workshops, we teach the joy of giving and receiving, which is necessary to achieve and maintain balance in this life.   It is important that we feed ourselves what we truly need and, I am not really talking about food, but rather our emotional needs.  Moving forward, as we take one step at a time, can take us closer to enjoying what the universe has to offer.
During this year it's important to do some "excavation work" on self; re-discover our "inner beauty"; reconnect to the things which make us smile and dig deep to recover the joy which has tragically disappeared from our lives.  Concentrate on finding something of beauty in everything you do, spend a moment listening to someone who is looking for guidance, take all the time you need in shedding what keeps you anchored to the past.  Learn to live this life in the moment and never forget to give thanks on a daily basis for being able to enjoy what is around you.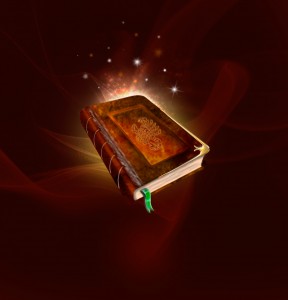 When we first start our journey to explore all the Universe has to offer, we start with the very first step. In retrospect that first step becomes the defining one for many.  I am certain some of you have been told what you were like when you were learning to walk. There were probably many instances of falling down, picking yourself back up and so on until you mastered the art of walking.
I would like you think of two healthy children who are alike in many aspects however, in learning to walk they exhibit different tendencies. Picture, if you will, a child who has been crawling along and one day decides: "enough of this, I want to do what those big people are doing."  They pull themselves up, stand still for a few seconds and fall back down. The next time they try with a little more determination and actually stand for a minute or two before they start "walking" without assistance. With little experience, they once again end up sitting on the floor.  With purpose, they push up and stand on both feet and start to walk on their own. A bit surprised, the child keeps going and all too soon their life has changed forever. They have managed to complete one of life's most difficult challenges and did it on their own.  All too soon they begin to run, explore, get into mischief and they find that life is something to enjoy without limitations. They understand they can make life as interesting and challenging and rewarding as they wish.
Now picture another child who is also fed up with crawling from place to place and decided that they also want to join the walkers of the world.  Pushing up they stagger and then fall down and stay down for a time before they make another attempt. This results in them falling back down again.  The crying starts; whether in anger, frustration or disappointment.  What is notable is that they continue to cry until someone picks them up.  At that moment they begin to depend on someone else to aid and support them with their first steps of life. Many of these children, as they go forward in life, will always look for someone to depend upon and/or blame for their constant failures. They often build a series of co-dependencies to get them through life. They will become dependent on other people and for many; they will live a life of frequent disappointment.
Look at your own life and decide which one of the above scenarios applies to you. Be honest, we can all learn from this and make modifications to ensure that we get everything out of life that we so rightly deserve.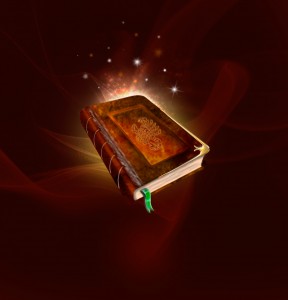 It`s hard to believe that we are almost in 2012, demonstrating once again how fast time goes by regardless of what we do with it. It is very important to realize that in order to get the most out of our lives, we have to make an honest attempt at remaining anchored to the present and stop ourselves from spending too much time trying to make sense of the past or, even worse, trying to predict what we think the future has in store.
People know that I am clairvoyant and they ask me what it really means and how does it affect my life?  In simple terms, it provides me with ongoing valuable insight, focusing my mind on experiencing and living in the now and not spending time with negative issues or people. Clairvoyance enhances my life in so many ways; such as helping people answer some of life's problems and, in some instances, providing insight into "seeing" what they should be doing with their life. Clairvoyance is a heightened form of Intuition and is recognized as being non-judgmental or analytical allowing us to live a balanced and harmonious life devoid of needless drama.  It also allows us to become extremely focused on everything around us, connecting self to the elements, which play an important part in our life and freeing the mind of playing the "what if?" game.
Is everyone Clairvoyant? That`s a constant question and the answer quite simply is yes, bearing in mind that like most other abilities there are levels of clairvoyance, which become more apparent as you become more in touch with your 'highest self". Everyone`s clairvoyant ability will increase as we become more clear as a channel, divesting ourselves of negativity, trusting our "knowing" and increasing the belief we have in our abilities. Practice as much as you can, learn to open your mind to limitless possibilities. Reach an understanding that the more clairvoyant you become, the more you will be able to move through life, making decisions which will guide and enable you to live the life which the universe has in store for you.
I would like to take this opportunity to wish you all a very Merry Christmas and a dynamic 2012.
Geoffrey McLatchie, n.d.

Intuition may be viewed as one the most important keys of our lives having its own built-in communication system. The moment we are able to locate and begin using it is the time when life, as we have experienced it up to now, can change forever. Using it in both our business & personal lives can be one of the most useful tools at our disposal.
Intuition is non-analytical & non-judgmental and does not attach blame and, in many instances, provides solutions to some of life's problems.   It may also be viewed as a "hidden asset" which we inherited at birth. In order for us to use it, we must learn to pry it loose from the deep recesses of our mind – in other words "set it free".
Intuition as a business tool is being more widely accepted throughout North America. By rapidly sifting through reams of data, many successful business executives are making "snap decisions" which have, in many instances, proved to be extremely accurate and effective in day-to-day business operations.
 On a more personal level, we can use our intuition when we meet people for the first time. We must learn to use our intuition when forming the most valuable "first impressions" which, in most instances, is the most accurate one of all.  In our personal life we can use it when we are at the beginning of a relationship, saving time, energy and disappointment by speeding up the "getting to know you stage". We need to trust our Intuition to guide us in the right direction as it will never knowingly lead us astray.
As we go through life, we should begin to look at our Intuition as a fundamental ingredient for living a successful life. Make it work for us in all areas of our life, increasing our ability to improve business and personal relationships, reducing the degree of negativity in our life and, in turn, maintaining a more balanced and healthy life style.

I can't begin to count the number of people who have asked themselves the question:  "Who Am I?" and, for the most part, are stuck for an answer.  We are confused about our identity, our belief system, which face would be acceptable to present to the public & much more.  All of this keeps us away from beginning the long and arduous process of locating the genuine, the real or the One True Self.
To locate the One True Self we must be secure in who we truly are & we have to be honest in our self-appraisal.  Sitting quietly and delving into the vast interior of our being is a good beginning in this process. "How do I perceive myself? Do I like who I am? What changes do I need to make in order to accept myself fully? Am I willing to make changes & take on the necessary work?" Out of this will come trust, honesty and the most difficult one for most people, Truth-Speaking.
The One True Self expresses our core values and beliefs & not those of someone else and to do this we need to examine our core beliefs and values and ask: "Why do I believe that?"  We will find in many instances that what we thought were our own core beliefs were actually inherited from our parents who inherited them from their parents.  For example, we may have a fear regarding sailing without ever having had an actual frightening experience. Upon examination, we find that it was our mother who had the negative experience and we took this fear on ourselves. Above all, we should not change our beliefs simply because someone questions them, if they are right for us we should hold on to them and make them an integral part of the One True Self.
In order to become the One True Self we must always keep evolving and moving forward and learn to do things without predetermining their outcome. Self-examination may be performed many ways & using many methods. Meditation is a very useful tool, communicating with family & friends may lead to self-discovery, and making ourselves aware of our thoughts, words & actions can definitely provide us with answers. We must learn to bring forth the One True Self from deep within us, the self that we have perhaps kept hidden and out of sight from other people. Determine now if you have accepted who you truly are and learn to love and enjoy what the Universe keeps energetically providing for you.
For more information contact:
info@spiritualrejuvenators.com
506-576-1748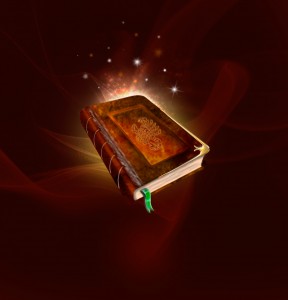 Things have been very busy here at Spiritual Rejuvenators during the last week.  I just finished teaching Reiki Level I for a group who are intent on using it a lot in their lives and that's what it's meant to be for.  No point in taking something like Reiki and not using it on people and animals.
On the 26th of October we had the first of two sessions of All Things Spiritual which was very well received and, it was good to see lots of new people beginning to come out and find out what is going on with Spiritual Rejuvenators.  Topics were diverse and covered Numerology, Chakras, Past Lives and more.
The second session is on November 9th and will cover Near Death Experiences, Living in the Light, Spiritually Gifted Children and more.  As a Reiki Master Teacher and SAC Teacher I work with a wide variety of people and always like meeting people who come in hurting and leave after the healing feeling much better.  It is refreshing to meet people who are beginning to experience the positive aspects of Complementary Healing and taking the time to investigate what is right for them.
Later in the month I am doing a charity event for Alzheimer NB which is my way of giving back to the community in which I live.  It is going to be an informative and fun time with a discussion on 2012 an all that it entails along with a look at the benefits of Meditation and Living in the Light.  The fun part comes right at the end of the afternoon when I will be talking about Intuition and Clairvoyance and how they can be used to "see" what lies ahead.  I will be giving a clairvoyant demonstration for some luck members of the audience. If you are looking for something to do and support a worthwhile cause come out and meet some other like minded people.

First of all I would like to thank all  the people who participated in the recent Unlocking your Intuition Refresher Workshop which gave the participants a much needed boost on their on-going search for Spiritual Enlightenment.   Now is the time to register for the upcoming All Things Spiritual two evening forum which is proving to be popular with people on their own Spiritual Quest.
Many people ask me "what is REIKI" and, as a Reiki Master Teacher  I tell them that it is a very powerful  symbol based healing therapy with its roots in Japan.  When giving Reiki treatments you must be very respectful when you perform it bearing in mind that it is not magic or a "cure all", but it can assist in alleviating pain and emotional distress.  When I am healing clients the energy is directed through me to the client thereby also keeping me healthy as well as enabling the client to lead a much improved lifestyle.   As a teacher I limit my Level I&II classes to 4 people to ensure that each participant receives a thorough grounding of the history, what it can and cannot do linked with hands on experience.
TRUTH SPEAKING is a hard one for  people to  practice as they are usually afraid of what people would think of them.  Believe me as a long time practitioner and someone who teaches it in various workshops truth speaking becomes easier when  we accept and honour ourselves.  It's not about deliberately hurting someone else but about stopping yourself from always putting the feelings of others before your own.  I encourage people to try it a little bit at a time and many of them have reported that it wasn't as hard as they thought it would be.  For the most part it rarely is but a lot of people worry more about what they think the consequences will be and therefore shy away from having open and honest relationships/friendships with the people in their life.

In today's noise-numbing world many people are longing for a more quiet and peaceful setting. Additionally, in many parts of our world, there are a growing number of individuals seeking answers, which our present life seems incapable of providing. I often ask myself: "Is this just a way of escaping from our present life or are we "feeling" reconnected to a previous life"? If you believe in Reincarnation, you may want to ask yourself some of the following questions, which will, in all probability, be connecting you to a life once lived in another country, another century or even another galaxy.
How many times have you tasted a certain type of food for the very first time and found it to be repulsive or met someone brand new whom you disliked on sight or, in some cases, formed an instant attraction?  As you look at a Map of the World, do you find yourself drawn to a particular country or continent or have you ever been in a foreign city that seemed to be incredibly familiar?  Have you or someone you know ever picked up a musical instrument and started playing or began painting a landscape and found out how easy it was to do – though you had no previous experience?  On another level, think of the people you know who display signs of repetitive negative behavior for which there appears to be no rational explanation from this life and, as an example, I am sure we all know someone who has a fear of water or heights.
Getting in touch with a past life may be a way of explaining much of the above. The answer can be very simple; you must begin to understand, that at the moment of physical death, the soul continues to live. Many people are unaware that the soul is not extinguished but rather continues to gather experiences from one life to another.  Not only are the positive experiences carried over, obviously much trauma from previous lives can also be brought forward. We are the sum total of all our past lives and, upon "reconnecting" to some of them, we can begin to understand why we do the things we do repeatedly.
We are made of energy accumulated from every past life we have lived and, if we begin the process of understanding just a few of them, then we can perhaps begin to make more permanent changes.  This will enhance our understanding and the acceptance of self. When I am conducting Past Life Sessions, I am given, on average, four previous lives. These have the most relevance for the client at that time and, I am also shown an "arc" between a past life and the current one. There is usually a lesson to accompany each past life. Many of my clients have been given information, which for some, has led to changes in the way they continue to live their lives.
By understanding more about your past lives, you will essentially become more at peace within yourself, gain a greater sense of "self" and begin to make changes which will bring forth greater balance and acceptance for what the Universe has in store for you.