The Year Of Enlightenment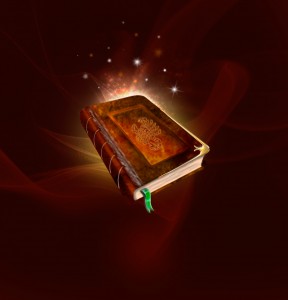 First of all I would like to take this opportunity to thank everyone who has responded to my various blogs over the last few months.  It has been a busy time since the beginning of the year and last week there was a new workshop on Intuitive and Sound Healing which was well- received by an enthusiastic audience. On the 22nd of February we are teaching a workshop entitled "In Search of the Divine Self", which sold out well before the end of January.  These signs, along with many others, are indicative of an increase in the number of people actively seeking something more – something beyond themselves.
There is an apparent re-awakening in many parts of the world as people begin to experience the joys of living in a universe full of love, beauty and power; all of which, when properly harnessed, will bring a great deal of happiness into the lives of more people.  Throughout our wonderful universe there are more people than ever, who are plugging into this vast energy source and are beginning to see themselves in a different light.  No more "second" place mentality for them, they are basking in the "golden" rays of sunshine and are beginning to realize that being "Number One" in their own lives is not a bad thing.  As more people move towards the light, they are shedding much of the negativity which dogged them throughout much of their lives.  In 2012, "The Year of Enlightenment", more people are standing front row and centre in their lives; not content to play or take second place but to begin the long and rewarding journey of "self-discovery".  This is not an ego issue; rather it is more of a realistic appraisal of who they are and what they can accomplish by going forward. People in my part of the universe have been brought up "not to" think of themselves first; giving respect to people who have not earned it and feeling guilty because they don't automatically do what is asked of them. In our workshops, we teach the joy of giving and receiving, which is necessary to achieve and maintain balance in this life.   It is important that we feed ourselves what we truly need and, I am not really talking about food, but rather our emotional needs.  Moving forward, as we take one step at a time, can take us closer to enjoying what the universe has to offer.
During this year it's important to do some "excavation work" on self; re-discover our "inner beauty"; reconnect to the things which make us smile and dig deep to recover the joy which has tragically disappeared from our lives.  Concentrate on finding something of beauty in everything you do, spend a moment listening to someone who is looking for guidance, take all the time you need in shedding what keeps you anchored to the past.  Learn to live this life in the moment and never forget to give thanks on a daily basis for being able to enjoy what is around you.